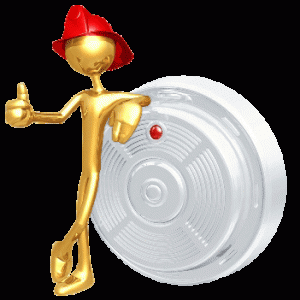 One of the easiest and most effective things you can do to protect yourself, your family and your belongings is to make sure that you have working smoke alarms installed in your home. This heartbreaking video shows the devastating consequences of one instance of a home with no working smoke alarms.
On October 29th, Decatur Fire and the American Red Cross have partnered to canvas an area of Decatur and install smoke alarms free of charge for anyone who needs them. Although each "blitz" focuses on a select area in order to eventually cover all of the city, you can have smoke alarms installed for free any time no matter where you live in the City of Decatur. Simply follow this link to an online request or email us at fire.inspector@decaturga.com.
If you'd like to volunteer to assist with installing or educating on this day, please email stephanie.harpring@decaturga.com. There will be a briefing at Station Two followed by installations from 9am to 1pm.